How To Match Baseball Jersey
Whether you like a gentle outfit or a handsome street outfit, choosing a baseball jersey is correct, and it's easy to wear. Such a jacket can be worn by both boys and
girls, but many people do not know how to match it when choosing a baseball shirt. How to match baseball shirts to fashion and look good?
The baseball jersey itself is very casual and fashionable to wear, so when it is matched today, the baseball jersey can be directly matched with the casual pants,
which is more casual.
Choosing a loose baseball jersey and slacks together will make it cooler. If you are a petite girl, choose a short baseball jersey that is slightly more slim and will
have longer legs.
1.Baseball jersey with jeans.
If you don't know how to match a jersey, then you choose to match it with jeans. Generally speaking, it is ok, and baseball jerseys are no exception.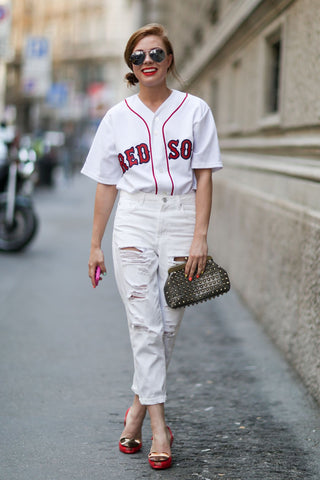 The fabric of the jeans itself is casual and straightforward, and when paired with the same style of baseball jerseys, it will add a sense of sportiness. It is a bit
cool for girls. If paired with a pair of Martin boots, it will be more handsome!
2.Baseball jersey with shorts.
In the summer, many fashion wear bloggers will also choose to wear a short t-shirt with a navel under the baseball shirt and a pair of shorts directly under the body.
This style of matching is not only showing your figure, but also very playful. If you are a girl with a good figure, this way of dressing must not be missed.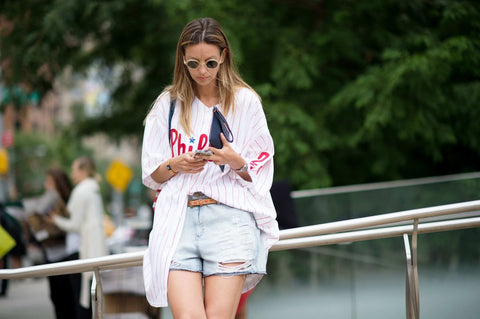 3.Baseball jersey with black knickers.
Speaking of the most versatile pants. In addition to jeans, they must be black pants. Black pants are thin and versatile in color. Basically, they are not very picky.
The upper body is simple. Wear a T-shirt or shirt with a loose baseball on the outside. The strong style collision of the jersey brings a strong visual impact.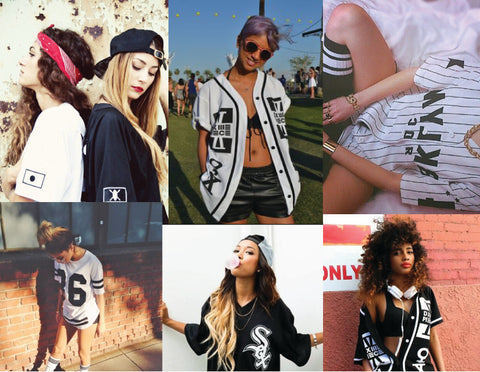 Baseball jerseys can not only be matched with pants, but also can be matched with skirts. The style of the skirt should be selected according to the color style and
version of the baseball shirt.
---