Try these kinds of baseball uniforms to make you more fashionable than others
Are you still looking at your bloated cotton-padded clothes and sighing before you go out? Is it a bit unwilling to think that you can't show your charm in front of a male god? In fact, in the hearts of hipsters, baseball jackets are also a very good choice in winter. Not only does it have a sense of moisture, it can also be used as a sandwich, which can maintain temperature and maintain grace. Today I will share with you several ways to match baseball uniforms to make you more fashionable than others in winter.

Black Hong Kong Style Baseball Top + Black Long Mesh Skirt

It has been a long, long time since Xiaohan, and I believe that spring will come soon, so what is the most suitable spring to wear, of course it is a baseball jacket. Black baseball uniform jacket, even soft girls can easily interpret the handsome. The loose version creates an oversize silhouette, which is very versatile. Slightly dropped shoulders and long sleeves, the back of the upper body is more narrow shoulders, see who dares to say that you have a sturdy waist. The design of the button stand collar is very individual and has a sense of design. It is matched with a long black mesh skirt, which can also be a little fairy in winter, full of youthful breath. The overall collocation is simple and exudes a sweet breath, which is amazing.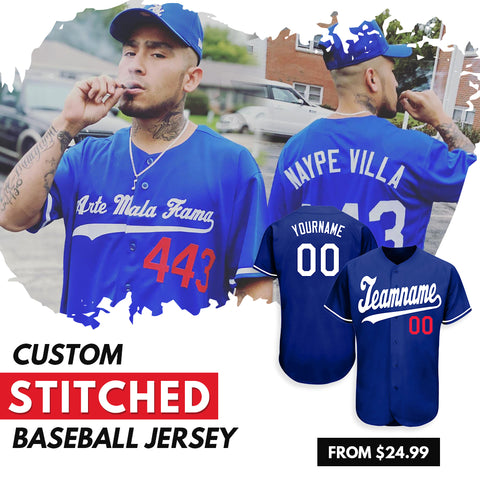 Army Green Loose Baseball Coat+White Long T+Gray Black Loose Pants

The good things are to be shared by everyone, just like this stylish and casual outfit. The oversize large silhouette can give N possibilities inside. Army green is very European and American style, a color that all fashionistas can't resist. The windproof fabric can make the clothes warmer and can meet the needs of the little fairies in the north and south. The solid color version makes the leisure more feeling. With a pure white base shirt inside, it is very cool. Wearing a pair of gray-black loose trousers and a pair of sneakers, the most fashionable cub on the whole street is you.

Bean Green Fake Two-Piece Short Jacket + Black Foot Pants

When it comes to island girls, everyone will think of gentle and virtuous; when it comes to Korean girls, they are naturally linked to fashion trends, so most girls have a soft spot for Han Fan. The interior of the baseball uniform jacket is spliced ​​with a checkered shirt design, exposing the hem and edges, making the whole jacket very layered. In the eyes of others, you are playing with the fashion icon that is stacked and worn. Simple metal zipper design, very cool and handsome. The lower body is matched with a pair of simple black pants, plus the original version of the jacket with short front and long back, it is also very tolerant of the body shape, allowing you to walk in the cold wind and still cool to the end.

Black Ins Hong Kong Style Baseball Uniform Jacket + Khaki Half-Length Irregular Long Skirt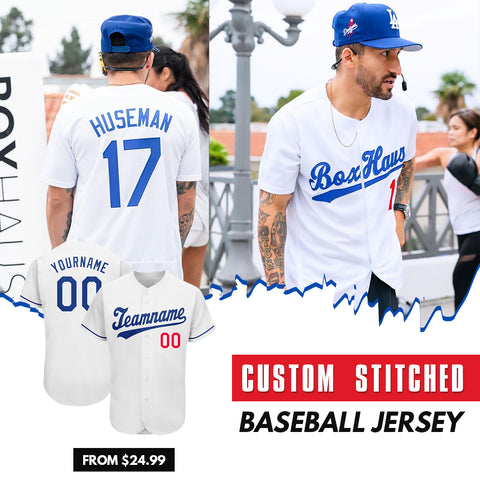 Sometimes fashion is very simple. Combining two unbeatable items together will give you a sense of beauty that you can't see in daily life, but many little fairies dare not try. Don't be afraid, this outfit is guaranteed. First of all, the black baseball uniform is a representative of handsome, and it doesn't choose people's skin color and body shape. In addition to the jacket version, the boyfriend is full of style and wears a sweater inside. It will not appear bloated. The added white traces on the pockets have a full sense of design, and the tightened threaded cuffs are cool and windproof and warm. The lower body is matched with an irregular khaki skirt. The strong design and the khaki with its own retro feel give people a very warm feeling.

Red Retro Chic Jacket + White Casual T-shirt + Denim Shorts

If you don't know how to welcome the passion of spring, then choose a red baseball jacket. Just looking at the color of this dress can show its temperament. The version of the baseball jersey is very simple and loose, without too many cumbersome designs. The collar, hem and cuffs are all threaded designs, and the placket metal zipper design is very fashionable. . Feel free to match it with a white T-shirt and denim shorts, you can wear it full of vitality. Wearing this way in spring will also make the mood more vibrant.

Short Pink Satin Baseball Uniform + Black Red Slacks

Girls wear clothes with a girlish look, and they can't be thrown away even in winter. This satin baseball uniform is a jacket that even the Virgo fairy will fall in love with. The oversize version does not know how many people have been conquered. Although it looks cooler, it is actually thickened secretly, with the same cool appearance and trendy version. The lower body is matched with a pair of black slacks, which can be well pressed in color and hide meat. They are not stingy when looking thin. The red strip design on both sides breaks the monotony of the pants, and a little embellishment will make the whole pants more fashionable and refined.

Black Harajuku Style Baseball Uniform Jacket + White T-shirt + Black Shorts

This is a powerful outfit for boyfriends. The print design on the back of the baseball uniform is the top priority, and the print is attached, so there is no need to worry about the clothes ruining the color. The Oversize version makes girls love it, and they can even choose this jacket with their boyfriends to form a couple outfit, with a white T inside and a pair of black shorts on the bottom. It seems casual fashion sense, but it is the best Take the retro items that add extra points and wear them out with your boyfriend. Isn't it warm and happy?

Pink Loose Baseball Uniform Jacket + Black OL Casual Pants

Boyfriend's windy baseball jacket is not a good match, it can be worn from late autumn to early summer. The sweet and lovely pink makes people happy when they see it. The folded design of the sleeves is b eautiful, stylish and easy to control. The white hooded design is very eye-catching. The lower body is matched with a pair of OL-style casual pants to highlight the figure. The overall look is a little loose, with a very low-key and unexpected feeling. Cute girls who have always been a Korean soft girl can try the different feelings brought by the black match.

Gray Woolen Baseball Jacket + Black Base Sweater + White Skirt

Woolen jacket is indispensable in winter. How about combining woolen jacket and baseball jacket? The short coat looks simple, but there are many small details that reflect the texture. The appearance is quite broad, the upper body has a good modification effect, and the loose version is doubled. The high-class and atmospheric gray is a versatile color that everyone can control. It wears a black base sweater inside, which is simple and fashionable. The lower body is matched with a white skirt to release a literary style.

Baseball jacket is a very popular fashion item in recent years. It is comfortable and can be worn daily. There is a sense of matching and fashion. Incorporating fashion into life, in the fast-paced life now, conveys a rich and handsome lifestyle to everyone, and truly allows you to dress as a person. Just for its fashion and handsomeness, every girl should have one. Others are bloated and cumbersome when it comes to winter, but you can be cool as a landscape. This is the difference.
---